Dismantling the Doctrine of Discovery Coalition
Autumn 2019 Newsletter
Welcome
We hope this email finds you well in these difficult times. Indigenous struggles against colonization continue, and we continue to find new creative ways to show allyship and solidarity. As always we invite you to get involved in our work to dismantle the Doctrine of Discovery. 
In this issue: 
SAVE THE DATE: DDoD Annual gathering Aug 23-25
Indigenous Responses to COVID-19
Updates from our Repair Partner: Suriname Indigenous Health Fund
We're creating a board game!
Oak Flats update by Carol Rose
Ways to STILL get involved in the Dismantling Coalition
Readings from DDoD Coalition members
SAVE THE DATE
The Dismantling the Doctrine of Discovery Annual
gathering is happening in August 23-25 in Syracuse
New York. 
Indiginous Responses to COVID-19
Every community around the world is finding ways to deal with the unprecedented crisis of CoronaVirus. We offer two responses by Indigenous communities.
Decolonizing Community Response
We offer this reflection from Jade Begay, a Diné and Tesuque Pueblo of New Mexico. This is only a preview. Read the entire post at NDN Collective.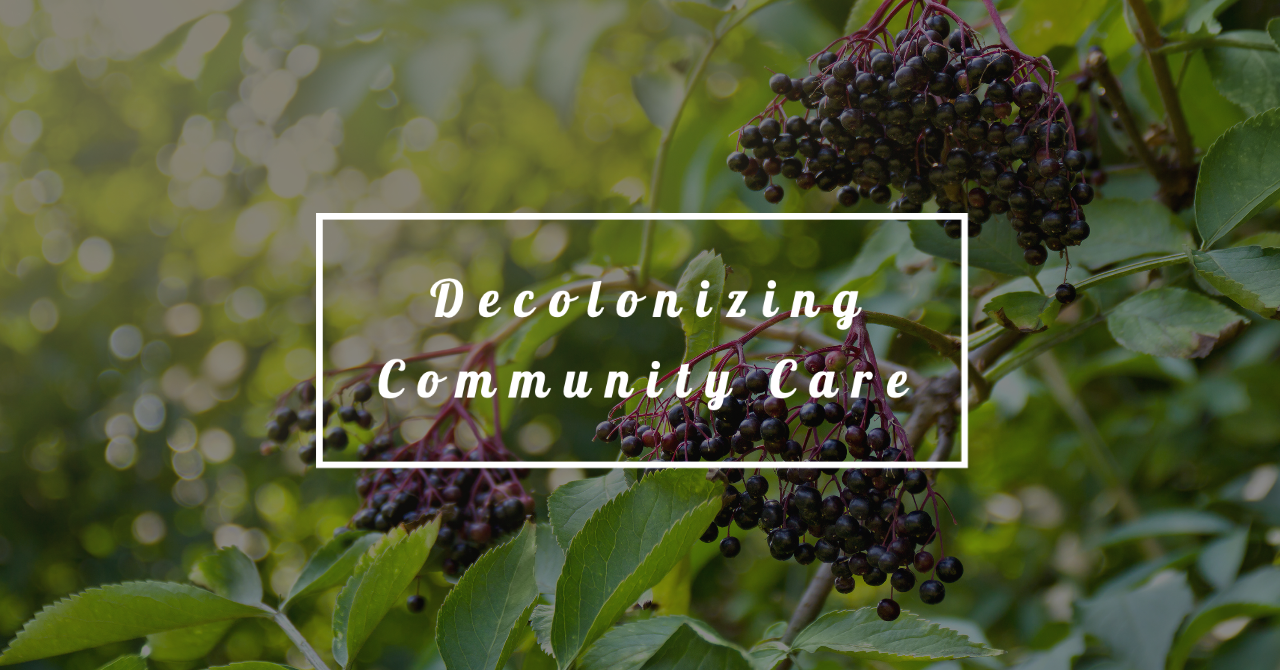 On March 11th, the World Health Organization announced that the CoronaVirus, COVID-19, is a global pandemic. With this news it is easy and also legitimate for us to feel stress, concern, and even fear. As Indigenous Peoples whose ancestors were intentionally exposed to viruses, this moment can also feel triggering and bring up ancestral trauma and even distrust and disbelief. What's more, is that we live in a toxic individualistic society, a symptom of colonization and capitalism, wherein the status quo has lost its concern for the collective.
Now more than ever it is imperative for us to decolonize from individualism and reconnect with ways of community care.
Unfortunately, we are seeing some toxic individualism play out in response to the recent COVID-19 pandemic.  Some are hoarding materials and resources, while others respond dismissively to the pandemic with things like, "I'll be okay; the virus is only a threat to the elderly and those with weakened immune systems," or even going as for as framing the virus as being a good thing for the environment, as emissions go down….
The simple truth is that this disease is causing suffering and inequity across the world, to people's bodies, their livelihoods, their spirits and emotional wellbeing. Furthermore, we are only as strong as the most vulnerable person in our community, so now more than ever it is imperative for us to decolonize from individualism and reconnect with ways of community care….
So we do not get lost or spiral into fear and stress, which can actually compromise our immune systems, we draw from our beautiful survival and our timeless knowledge, and share some traditional practices that may support our spirits in this time. We encourage you to share these with the people around you to help mitigate stress and overwhelm:
The COVID-19 Pandemic: Capitalism in Crisis
The Red Nation, an indigenous radical social justice council made this list of demands in response to COVID-19. Read the full list, and analysis on their website.   
Implement universal healthcare
Provide equitable and free access to healthcare for urban and rural Native communities
Offer unrestricted resources to Indian Health Service and tribal health clinics and hospitals
End US sanctions against Iran, Venezuela, North Korea, and all countries
Make COVID-19 testing universally available; no one should be turned away
Provide free healthcare and access to treatments at the point of service
Provide free healthcare and housing to unsheltered relatives
End all new arrests, detentions, and caging
Provide free healthcare to the currently incarcerated
Provide care for the quarantined and medically isolated
Provide special care for our elders
Implement the Red Deal. Instead of taking funds from social security to boost the private sector, we should reallocate resources from the military, police, and prisons into a mass public health campaign to combat COVID-19
Prioritize special protections and resources to frontline caretakers like nurses, mothers, doctors, and teachers (see National Nurses United Response to COVID-19: https://www.nationalnursesunited.org/covid-19)
Update on our Repair Partner:
Suriname Indigenous Health Fund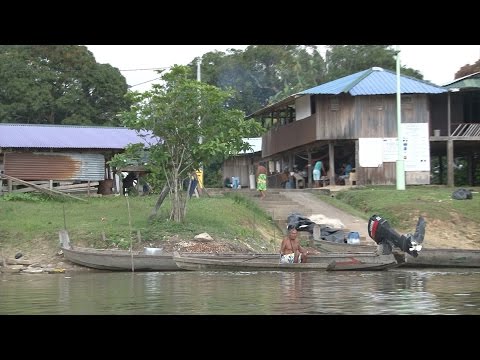 Thanks to the generosity of our donors, we were able to send a check for almost $6000 to our current "Repair Partner," Suriname Indigenous Health Fund (SIHF). The Coalition has made a commitment to give 60% of all donations toward repair work with Indigenous people, with 40% going towards the continuing work of the Coalition to build relationships and educate the Anabaptist community.
SIHF will be using those repair funds for two efforts: to purchase mercury test kits for the Wayana, who are being poisoned by mercury contamination used in gold mining. And now, in response to COVID-19 to help with pandemic-related food relief efforts among the Indigenous Wayana people of Suriname, French Guinea and Brazil.
Mercury is a neurotoxin that causes serious health problems and even death.  Gold mining releases mercury directly into the rivers that provide the Wayana with food and livelihood. Mercury contamination also affects the miners, animals and soils. In order to prove that this mercury contamination is occurring, the Wayana need to have evidence via hair analysis. They send hair samples to SIHF's lab in Washington, which then analyzes the hair for mercury contamination and returns the results to the Wayana. This analysis allows the Wayana to advocate for themselves using those results.  Each mercury test kit costs about $5.
Here is the latest update from Dan Peplow, executive director of SIHF, about COVID-19 and food relief:
Before the COVID-19 pandemic, the Wayana, who had lived in small dispersed communities, were being concentrated into fewer larger communities. As a result, they had lost access to most of their traditional source of food and did not have access to alternative sources. They were already experiencing food shortages 2-3 days per week… Now, the COVID-19 pandemic is making the Wayana more isolated than before and they are now at risk of starvation.
The good news is that SIHF's proposed food relief program has focused attention on the situation facing the Wayana. That has brought everybody together and opened up channels of communication and created an unofficial alliance. The bad news is the scale of the response needed may be beyond our ability and may require government help to airlift enough food for a long-enough period of time to make things better and not make things worse. Also, the small-scale gold miners are rushing in and taking advantage of the situation. They are polluting the rivers that the Wayana depend on now at a scale not seen before, causing another level of threat to their existence. We are now working out where our limited resources (time, money, influence) can be most helpful."
For more information, please go to sihfund.org.
SIHF will remain our "Repair Partner" through August 2020, so please continue to give to the Coalition, so we can give to SIHF. Or, you can make a donation directly to SIHF via the website above.
We are Designing a Board Game!
The DDOD board game subcommittee (of the arts and education committee) is actively exploring developing a board game designed to engage, entertain, and introduce players to some of the core concepts of the Doctrine of Discovery, like the idea that land that is not farmed is not being "used."
The committee has entered negotiations with the Tessa Collective, an organization that works with with social justice groups and nonprofits to design games that embody their values, and are fun!
Our conversations are still in the early stages, but we wanted to let you know that things are brewing. If you are interested in helping out along the way in some form, feel free to reach out to Alison Casella Brookins at pastor@ccmcil.org pastor@ccmcil.org
Chich'il Bildagoteel, Turtle Island (Oak Flat, USA):
Prayer is Powerful Action Defending the Land
On February 22, 2020 San Carlos Apache and friends, including Dismantling the Doctrine of Discovery Coalition member, Carol Rose, gathered at the sacred site Chich'il Bildagoteel, (Oak Flat) in land also claimed by Arizona, USA.  The weekend included a 45 mile march and sacred run from the San Carlos Apache reservation to Chich'il Bildagoteel, conversations by the fire, feasting and many layers of danced prayer in defense of sacred land.  The US government plans to transfer Chich'il Bildagoteel, which is currently claimed by the National Forest system, to Resolution Copper sometime between June and the end of this year.  However, Resolution Copper has already hired a local company to clear cut the area.  To date, that clear cutting has been held back by Wendsler Nosie's presence and the prayer. The mine planned for Chich'il Bildagoteel would completely destroy this sacred site which Wensler compares to the National Cathedral of the United States.
Calls to action from Apache Stronghold:
Prayer, first and foremost. (find prayer and information card attached or at this link)
Advocacy for the Save Oak Flat Act in the US Senate and Congress (which would prevent the land transfer to Resolution Copper)
Presence: people of faith ready to show up and/or act/pray from a distance as need arises.
Ways to STILL get involved with our coalition
There are still ways that you can be part of our coalition work, even while physically distancing. Here are some of the activities you can still participating in! 
Explore our resources!
The Coalition has films, Sunday School study guides, games, exhibits, and other resources on our website. Take some time to brows and use our resources.
Volunteer with the Coalition!
The Coalition is fully volunteer run. We mostly meet through online meetings, so we continue to meet. Contact us about joining. We are looking for volunteers to join a subcommittee and shape the work of the Coalition in these specific areas:
Structures: Dismantling the Doctrine of Discovery in institutional, legal, and policy structures.
Arts and Education: Creating arts and education to engage Anabaptist congregations in the movement.
Constituency Engagement: Connecting with people and institutions to grow the coalition.
Join with Indigenous struggles
We want to help people connect their education about the Doctrine of Discovery into action to support Indigenous people. Here are a few suggestions that we are happy to help you pursue:
Act Locally – Are there are existing local Indigenous Solidarity efforts that you could join? We can accompany you in your process of acknowledging local Indigenous groups as a church community and seeking reparative justice.
Act Nationally – Can we include you in action plans to address national issues that the Coalition is focused on?
Act Internationally – Can we include you in action plans to address international issues that the Coalition is focused on? These include mercury poisoning of Indigenous people in South America and impacts of commercial agriculture in the Yucatán Peninsula.
Give to repair work with our indigenous partners and our Coalition
When you give to the Coalition, 60% of your donation will go to repair work with Indigenous people and 40% will go towards the continuing work of the Coalition to build relationships and educating the Anabaptist community to dismantle the Doctrine of Discovery.